From a simple feature strip, to a delicate medallion; ask us about custom inlays to set your floor apart from the rest. Allstate Flooring is a leading installer of hardwood floor medallions, floor borders, custom floor inlay, natural stone medallions and parquet flooring.  We are the experts in decorative hardwood flooring for the residential and commercial designer floors.Allstate Flooring works with architects, designers and decorators on the most prestigious projects around the world.
Allstate Flooring today has the largest collection of decorative floor products on the market. Hundreds ofhardwood flooring medallions in a variety of sizes, styles and options, made with exotic ordomestic hardwood, natural stone, marble and granite. Numerous inlay floor borders styles. Vast selection of parquet and herringbone patterns. Allstate Flooring has become a one-stop shop for professionals and homeowners looking for distinctive wood floors. Our exclusive semi-custom artwork offers many options to personalize any piece to your unique taste.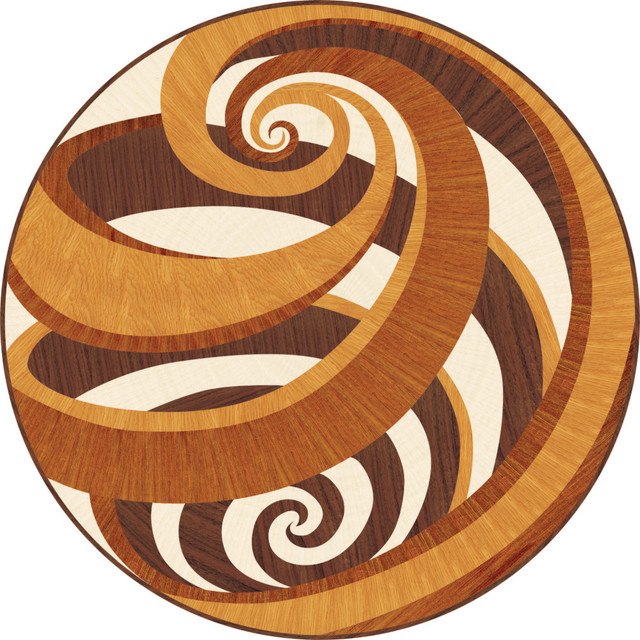 Tired of that old floor? Featuring hardwood floor inlay medallions including a selection of 8-point, round and oval patterns. Come to our showroom and choose from a countless selection of pre-finished and un-finished flooring. AllState Flooring will remove and dispose of your existing floor and install a new one in no time at all. AllState Flooring is a full service flooring company offering its services to New York area customers for theirs remodeling, refinishing or new construction projects.Read More...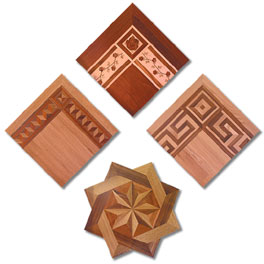 Decorative Hardwood Flooring Borders can be used to enhance the layout of your new Hardwood Flooring installation. Parquet flooring comes from the French word parqueterie and dates back to the 17th century when Parquet de Versailles became the standard wood flooring in French chateaux. Since then parquet flooring has become a truly timeless choice for wooden floors. Parquetry is a geometric mosaic of wood pieces used for decorative effect. Parquet patterns are entirely geometrical and angular usually being squares, triangles and lozenges. These patterns can be put together to form beautiful wood floors. With all of the different options of wood species and from colours to styles it maintains a modern feel.
Dust and hardwood floors don't mix. Particle debris like dust can scratch and damage a floor's protective finish.Learning how to deep clean hardwood floors yourself can lead to satisfactory level of clean, but a professional deep cleaning service provides you with a level of cleanliness that isn't possible with everyday household items. An important part of hardwood floor maintenance, learning how to polish hardwood floors yourself adds extra beauty, shine and longevity to your floors.
Read More...